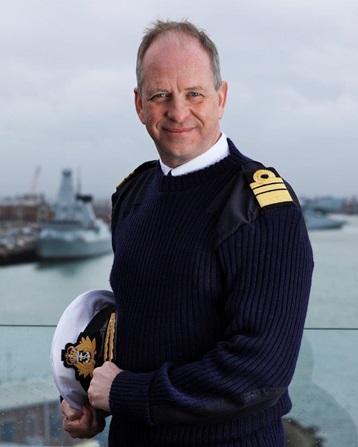 Vice Admiral Jerry Kyd CBE is to be appointed as Jersey's next Lieutenant Governor. He will assume office on the 8th October 2022. Admiral Kyd has served as an Officer in the Royal Navy for 37 years during which he has held a number of senior appointments.
Most recently Admiral Kyd served as Fleet Commander, which is the Royal Navy's most senior Warfare Officer and is second in command to the First Sea Lord. As Fleet Commander, Admiral Kyd had Command of the British Fleet across all five arms of the of the Royal Navy consisting of surface ships, submarines, the Royal Fleet Auxiliary, the Royal Marines and the Fleet Air Arm. He was also directly accountable for the operational capability, training, safety and well-being of 25,000 people.
His previous appointments included Commander of the UK Strike Force, Commander of the Carrier Strike Group and Commanding Officer of HMS Queen Elizabeth – the Royal Navy's newest and largest ever warship.
Outside of his military service, Admiral Kyd is involved with a a number of charities in the London area focused on enhancing youth education and opportunities across the community.
Admiral Kyd is married Dr Karen Kyd, a GP,  and they have four sons.